If your data is stored on a Windows server it is preserved for a limited time by a service called Shadow Copy. To access these files:
Open File Explorer > Navigate to the original location of the data you want to recover.
Right-click in the open space of the folder > choose Properties > Previous Versions (Tab)
Select the date nearest to when the file was last available > Click Open (Bottom)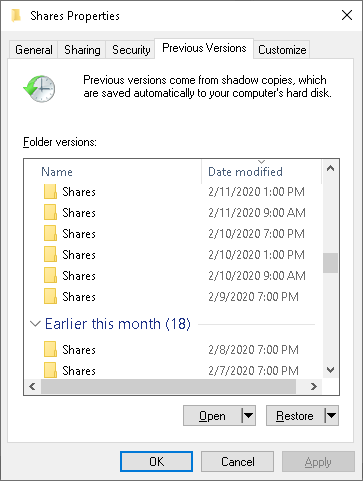 This will open the folder as it was at the date and time you selected. To recover files simply copy then from the archived folder to the active folder.
I strongly recommend against using the Restore option as this may lead to data loss.