Two-factor verification is more secure than just a password because it relies on two forms of authentication:
Something you know, like your password.
Something you have, like a phone or other device that you carry.
The recommended options are:
Verification code from Microsoft Authenticator app: You'll use your app to get a verification code you'll type into the prompt from your account.
Text code to my authentication phone: You'll get a verification code as part of a text message on your mobile device. You must enter this code into the verification prompt for your account.
Call my office phone: You'll get a phone call on your office phone, asking you to verify your information.
To set up, add, or update your verification options click here:
---
Text:
Log in if prompted, then choose +Add method
Select the United States & Enter your cellphone number without a 1.
Enter the verification text you receive on your cell phone, into the web page.
---
Authenticator App:
     In your desktop browser
Login if prompted, then choose +Add method
Select Authenticator App then click Next until you see the QR Code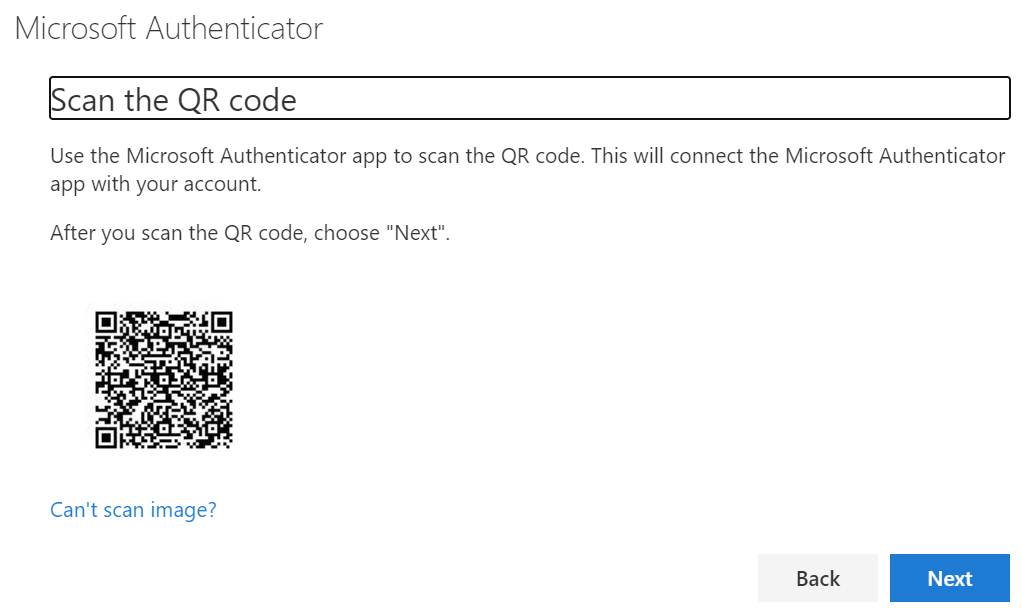 On your cell phone:
Download the app: Microsoft Authenticator
When prompted allow notifications and access to your camera
Take a photo of the QR code shown on your desktop browser
In your browser
 Click next from the QR Code
On your cell phone: