Did you know that you can use Newforma to share folders on the network with outside vendors and clients? Shared folders create an online space where internal and external team members can access and share project files. This has a number of advantages over products such as Dropbox (which is a violation of some client contracts).
Key features 
Share project files in a single space.
Maintain client privacy.
Track project team member access of project files.
Files are backed up
Be sure to only share a folder that the end user should be accessing and remember they will also have access to any subfolders.
To publish a project folder to Info Exchange
1) Select the folder you want to share in the Project Files activity center.
2) Click Info Exchange > Create Shared Folder from the Folder Tasks panel to open the Create Shared Folder dialog box.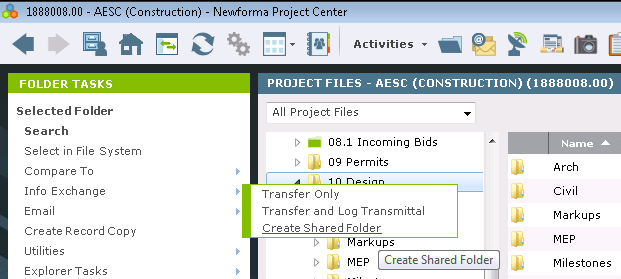 3) Select the project team members you want to share the folder with in the To: field.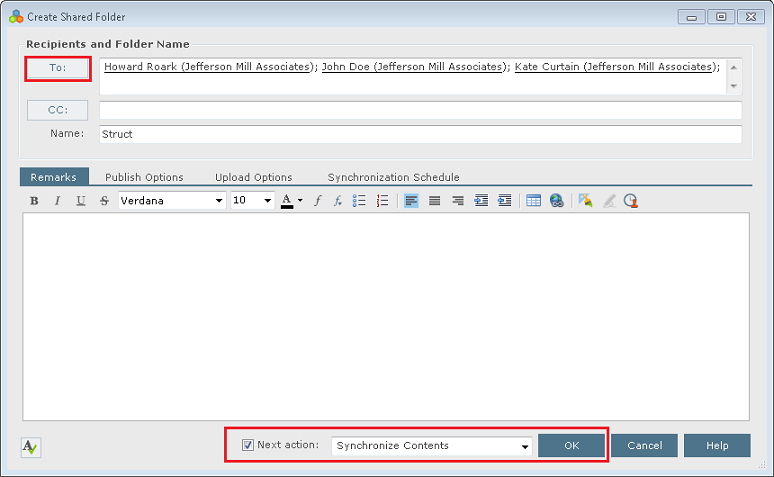 4) Make sure Synchronize Contents appears in the Next Action field and click OK.
5) Click OK in the Transfer to Info Exchange Options dialog box to share the folder.
6) The folder icon updates to show that it is being shared.