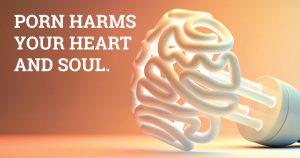 Keeping your family safe on the Internet is a moving target. The Internet brings technology into our lives, but like the Gutenberg Press, its original purpose has been corrupted. If left unchecked, it will influence the very character of your children. To this end, I have a number of technologies and insights that can aid you in protecting your loved ones. In addition, scammers are aggressively targeting the elderly.
Technology – These tools can help you manage your family's Internet access.

Circle – A web filter, time manager and pause button for the Internet.
Covenant Eyes  – A web browser that filters content on any device.
FamilySheild DNS – DNS is the Internet's phone directory. These settings help prevent access to adult content.
iOS Restrictions – Allow you to lock down any iOS device, to practically no functionality.
Insights
Test, Test, Test – The first rule is to test the technology you are implementing. If you want to block porn, you will need to test by entering a word that would normally produce porn. This can also help with apps that you would think harmless, such as Instagram.
Do Not Call List – When you get a new number or change carriers be sure to re-register here.
Streaming video- Some services are not intended for children. Hulu currently has no parental controls and has loads of restricted content, while Netflix has parental controls and multiple profiles (just don't share the account password with your kids).
Separate content by service –  You can buy all your kids movies on Vudu; which lets you download them to an iPad for offline viewing. Then use iTunes for the dramas and sci-fi that you don't want your kids to see.
Sex Offenders – See who might be in your neighborhood. Check here
Tracking – Find My Friends is a great app, but it can be turned off on the iPhone. Find My iPhone cannot be turned off without an apple ID password. Use a separate Apple ID for this feature under settings > iCloud. You can then track all your kids devices in the Find My iPhone app and from a computer at iCloud.com.
Apps to delete – The list is endless, but these all pose a problem, as they do not filter untoward content.
Hulu
Instagram
Safari
Snapchat
Twitter
Pintrest